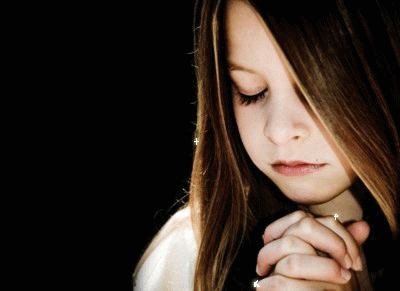 The Lord has really stretched my faith over the last several years and has graciously pushed me on my knees on more than one occasion! I know He desired to do it nicely, but often my stubbornness and desire to "fix all" got in the way, and I had to be rebuked and pushed a lil' bit harder! Ever been there before? Almost three years ago marked a huge turning point for me in my prayer life. I had bought a car in cash when I was in college and it lasted us almost four years or more of our marriage. It was a sweet, reliable, little red car. Definitely not family oriented, but we were so thankful that we had it. As we began the journey of looking and shopping for another vehicle we were reminded of a decision we had made early in marriage ---not to buy anything that would force us to make monthly payments, loans, etc. It hasn't always been the easiest and most fun of decisions, but I believe it has been wise for us and very helpful in growing our faith. Often I'd wonder how much easier and more enjoyable it would have been to just walk into a store and pick out what we wanted. Well, the Lord saw better for us, and He has stretched us many a times to just run to him with our list of desires and needs. Our prayers and prayers of our little ones for a blue van with certain luxuries was provided exactly at the right time---God's time! He even knew we only wanted to spend $4000 cash and ended up only paying $ 3990 for all (title too). That was supremely God, and I praise Him for teaching me to pray and wait.
That was the really short story...you can go back to forever ago posts and maybe see the story, but Wow is all I can say to how the Lord has continued to answer the desires
and
the needs. That one huge prayer request pushed our family together to pray specifically and detailed for our desires. Granted a van was a need too, but not the type of van, color, and luxuries! That was completely extra! Since then we have prayed specifically for matching couches (which we paid $120 for two beautiful micro-sued couches at a yard sale last summer), kitchen table, siding, a truck for daddy, and many, many other things! I am so thankful that God taught me in my impatience and desire to HAVE what I wanted to WAIT, run to His throne, and patiently wait for His timing! Such a great God we serve!
Once recent prayer request that I had been praying for was a few wreath forms that I could decorate differently for different seasons. I know, silly you may think! Well, it's the little desires too that Jesus cares so much about. Guess what? He gave me 3 for under $3 for all 3 of them! I am so excited.
A huge recent answer to prayer has been a good doctor for me and this sweet little peanut within me! It was such a difficult search, but God knew all along that He simply wanted me to wait, and patiently look to Him for clear direction! Long story short I actually had a sweet doctor call me and beg me to come to her office!! Pretty sweet, and unbelievable! They even opened early so I could get in last week! I was so excited to go and LOVED the doctors! Thank you, Lord for reminding me to run to you instead of worrying and "fixin' it" myself!
What prayers has He answered for you and your family lately? Even the shoes for your little ones or a special toy they have wanted for a long time is important to our Maker!